I am at a loss for words, but not for song! Mika's "Love Today" perfectly captures how I feel walking out the door in a pair of colored crops. Listen, peruse, indulge.
Bennett Chino by J. Crew ($79)
Cafe Capri by J. Crew ($89)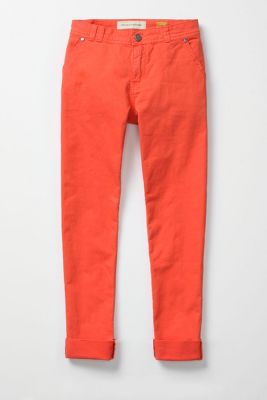 Straight Ankle Chinos by Pilcro ($88)
Slim Leg Pants by Vince Camuto ($52)
Luxe Twill Skinny Jeans by J Brand ($172)
I'm loving the J. Crew Poppy Chino's. What about you?
-Day